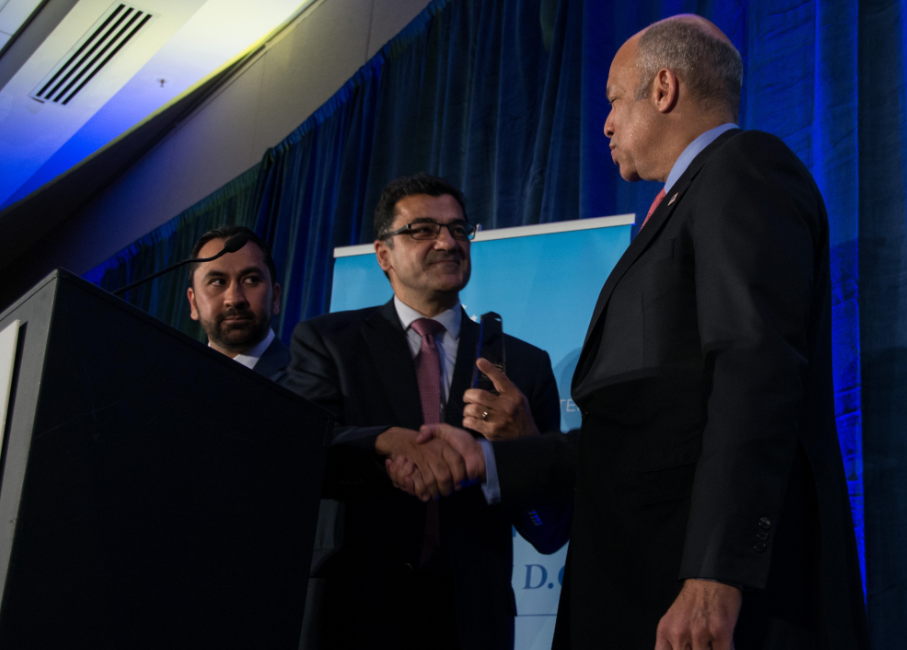 Jeh Johnson was recognized yesterday by the Muslim Public Affairs Council. Upon receiving the award, the head of DHS told the Muslim Public Affairs Council (MPAC) that reading the Koran reminds him of "quintessentially American values."
"The reading of the Quran reminded me of 2 things that MLK said a lot, which are quintessentially American values"
Secretary of Homeland Security Jeh Johnson visited the Islamic Center of San Gabriel this past November to discuss civil rights and liberties with area Muslims. Johnson told the group, "ISIL is neither Islamic nor a state."
~~~~~~~~~
If we weren't aware that our government was already infiltrated with muslims, Johnson's statement would be alarming. This comes from the guy in charge of our nation's security and it couldn't be more apparent that he drinks O's Kool-Aid.
Granted there are passages in the Quran that speak of peace and tolerance but authorities tell us the passages that promote violence supersede those. I can't imagine that there's anything in that book that would remotely remind me of American values. One has to wonder if Johnson also agrees with the part that says to kill infidels and start with the Jews.
It's attitudes like this from the guys supposedly in charge of our safety, that could get us all killed.
~Kathy
(h/t Crawfish)